My Story Jeannine Tunmann/Wholistic Body Logix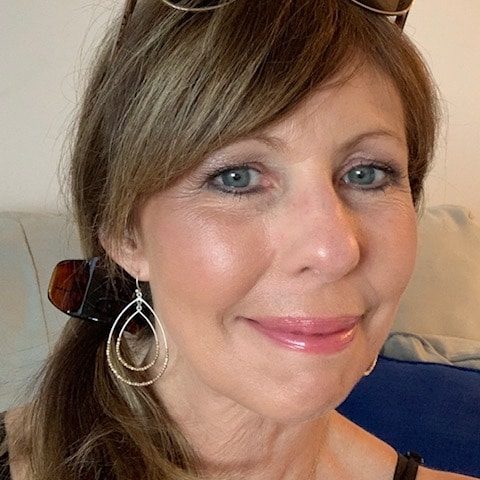 Jeannine Tunmann
FDN-P, HHC
Hi, I'm Jeannine Tunmann, Founder of Wholistic Body Logix. For almost twenty years I have been helping healthy-minded individuals take control of their health by giving them actionable tools necessary to rebuild, restore and renew their health, get their freedom back and age healthfully.
I have always been health conscious as long as I can remember. My mother set the tone by buying fresh chicken, eggs, fruits and vegetables at the local farmer's market. She would remind us how her grandmother in Europe had an herbal cure for any ailment. This gave me an awareness that the quality of food was important and also medicinal at an early age that would stick with me and eventually find its way as being my life's purpose.
Looking back, I always ate healthy, but life got in the way and took me off course. As I was in the thick of pursuing my career in New York City, I got caught up in a cycle of fast food, fad diets, caffeine, smoking cigarettes and late nights. All taking its toll on my health.
I knew I could not ignore my symptoms of gas, bloating, constipation, headaches, severe fatigue and a struggle to lose weight. I knew I needed to address my health concerns sooner than later. This began my journey to health success.
My road to health, as is for most people, started with a physical symptom and a feeling that something just isn't right, and a pursuit to find relief.  It became all-consuming and the focus of my attention and still continues to evolve over time.
At the beginning, I tried over the counter medications and some prescriptions that would help initially but I knew couldn't be taken for the long term so I needed to find other alternatives. About this time, I began a regular exercise routine which included yoga, pilates and weight training all of which I still enjoy today. I moved on to try acupuncture and Chinese herbs which I knew I would need to keep doing indefinitely if I didn't heal my body. So, on I went to learn more.
I started by changing my UNHEALTHY lifestyle by giving up smoking, soda, wheat and dairy. That helped to alleviate my symptoms. I continued my journey and began to cook for myself and in doing so found that the process of cutting up vegetables, cooking and having a meal in a quiet and calm environment like my home, to my surprise, made me feel better too! I was taking back my personal power and I was on to something. I knew I wanted to help others with the information and results I was experiencing. So I looked into educating myself further.
I enrolled in the Institute for Integrative Nutrition® in NYC. There I learned the fundamentals of creating a nutrition and lifestyle coaching practice. I have been able to help individuals transform their health and their lives by addressing specific health concerns through a customized diet, meal and lifestyle plan by incorporating daily rituals and practices to ensure health success.
Healthy became a way of life.
Then came Menopause. It changed everything for me. All the daily diet and healthy lifestyle rituals and protocols I had established needed to be rethought. Nothing I was doing was working anymore. I was having major anxiety. The gas, bloating, diarrhea, constipation and fatigue came back and with a vengeance and I had gained 10 additional pounds. 
I thought I would lose my mind.
I got my hormonal imbalances under control with a quick fix called HRT. Hormone Replacement Therapy, though, was not the long term answer and I knew I needed to rebuild and reset my body and my health in order to gain my power and control back. No matter how diligent I was at following a holistic diet and lifestyle plan, I still couldn't lose the 10 extra pounds. It didn't make sense.
As my body was changing, I needed to rethink what healthy was.
So, while I continued to be successful at helping others address their health issues, and I continued with my healthy practices, they were no longer working for me and I needed to dig deeper to find the root cause of my health concerns to get my health back. I enrolled in the Functional Diagnostic Nutrition® course to help me address my issues and to up level my practice with the additional knowledge and access to lab testing I would gain. The training I received has given me an entire new way of looking at health and disease.
Lab Testing offered freedom from the uncertainty of what was going on in my body!
I was able to take my control back and using the knowledge, resources and tools of diet, rest, exercise, stress reduction techniques and supplements to rebuild my health and feel like myself again. My journey was epic - at times frustrating but always educational and enlightening.
I was able to address the health concerns of my clients with greater confidence and greater results! I remind my clients that it is a process that takes time and there is no magic bullet to health. A steady, focused and committed attitude will ensure the health success in their journey.
As an FDN Practitioner, I help my clients identify healing opportunities within their body through lab testing I dig deeper in their health to find the root causes and work to rebuild their health and get back to feeling great again!
 In this day and age, "living a life of extraordinary health is not effortless. It is by design. It is a daily undertaking and a conscious effort to maintain and detox for health and longevity."
The toxins and chemicals that surround us in our food, water, air, soil and home with a daily barrage invading our bodies, it is no wonder individuals are suffering. It is time to rethink how we look at health and treat our body.
As a Functional Diagnostic Nutrition® Practitioner, I work tirelessly to empower my clients with the tools and resources needed to get their lives back and feel like themselves again. No matter what the symptoms may be or the cycle of trial and error, I am here to help get you back to your ideal health and weight once and for all.
I am not a sage on the stage but rather a guide on the side. I take a stand for my clients until they can take a stand for themselves!
If you want to get help and long lasting results, then I am ready to take this journey with you and would be happy to chat with you in a 45-minute health discovery session to identify your needs and how I can support and empower you in your journey to health success!