The Ultimate Guide             to Great Tasting Smoothies for Health
Smoothies are made primarily from fresh or frozen produce and may help you increase your consumption of fruits and vegetables, which provide essential vitamins, minerals, fiber, and antioxidants.
Together, these nutrients may reduce inflammation, improve digestion, and lower your risk of chronic conditions like heart disease, osteoporosis, obesity, and age-related mental decline. 
In this guide you will have access to 25 mouth watering and GREAT TASTING smoothies targeting specific health concerns that will help you kickstart your health.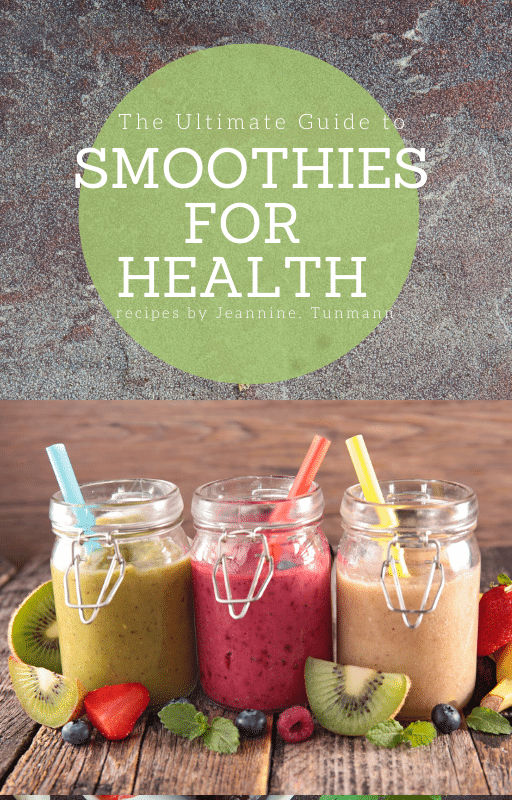 REBUILD... RESTORE... RENEW
Ok, so how do you get the help and support to take charge of your life and health?
Choose someone who has the tools and experience to help and support you.
For almost 20 years, I have helped countless individuals transition and take charge of their health concerns, eat better, have more energy, sleep better and live life more fully. I assist those who are ready for change to start eating and living a life of balance, health and vitality. We do this in a way that will produce results.
 Most clients experiment and research food and healthy lifestyle choices throughout their lives, but that usually takes 5-10 years to create a healthy balanced lifestyle working successfully, if at all.  I will get you to achieve your goals in a fraction of the time. My program gives you access to lab testing and the tools you will need to transform your health and your life based on your individual needs and health concerns. I can help you to feel like yourself again. It has helped numerous individuals and it can help you too. I  provide 3 different options to get you started.  You choose:
All my clients benefit from the lecture and support of a hands-on cooking class.  I offer you healing menus all designed to introduce you to new foods and new ways of integrating them into your particular diet plan. You get the chance to experience foods in a safe, supportive environment. All you need is a kitchen to follow along. You will receive menus and enjoy a delicious meal at the end of each class! NO EXPERIENCE NECESSARY                                                                                   
To help get you on the right track, I offer zoom customized coaching sessions, where geography or travel time is not an issue. I give you access to lab tests and step-by-step tools to get you going and start seeing results fast! You will receive email support, a welcome gift and complimentary follow up sessions to support you in taking charge and following through on the program set forth to rebuild your health. 
Many of my former clients and current clients have participated in my workshops or group coaching programs before becoming a client. It is a great way to experience the information, get to know me and take away strategies. These workshops and programs are fast paced and filled with useful information. You and many other like-minded people will participate and share similar goals and health concerns. I         invite you to join us.                             
"Jeannine has an incredible wealth of knowledge and a positive, compassionate and enthusiastic ability to share her wisdom with clients. I was inspired every step of the way. With Jeannine's guidance and lab testing,  I was able to stabilize my digestive system by identifying and eliminating undesirable foods and choose healthy, healing foods decisively and with ease. I love the support and would recommend this program to anyone who has specific health concerns or just wants to eat better."
                    -- Linda T., Attorney
"On a scale from 1-10, I rate this program a 10! Jeannine gave me the attention and support I needed to address my specific health concerns. Her expertise and ability to guide women to assimilate health and well-being into their lives is a gift. I no longer have the digestive problems and candida related disorders I came in with. I do have an abundance of energy and control over my health. I would recommend this program to anyone!"
                        -- Dawn S., Dental Hygienist
"Jeannine has coached me on how to organize my life, keep a well balanced diet and how to integrate whole foods into my daily life easily. What was once a chore is now effortless. With supplements and my new habits and rituals, I was able to rebuild my body and my health to what it used to be. I applied what I learned and had fun doing it. The cooking classes were especially good—they were full of ingenius ways to be creative and satisfying."
                      -- Steve C., Sales Representative